Personalized Braces for Teens
Custom Braces for teens
Days are traditional metal braces are gone! Teens that are looking for braces have many options. Here a few types of braces:
Clear braces (ceramic braces): This type of braces are semi esthetic. Clear braces are partially visible. The wire in these braces are visible.
Lingual braces (esthetic orthodontic option): Braces behind the teeth are called lingual braces. This type of braces are the most esthetic option for teens.
The newest types of braces are personalized braces. These braces are digitally positioned based on a customized treatment plan by the orthodontist. We use 3D printing technology to place the clear or metal brackets on the teeth. Custom braces are two types: (i) 3D printed brackets or (ii) robotic bent wires.
Braces costs for personalized braces are often similar to Invisalign or other types of braces.
Digital Orthodontics for Teens
Digital orthodontics is an approach in orthodontic treatment where the orthodontist using digital technology in all aspect of orthodontic care. This includes three dimensional scan of the teeth or xrays during the consultation appointment. Additionally, office that follow digital orthodontics offers virtual consultations and appointments to monitor progress of the treatment.
PORTH is a modern orthodontic clinic. Dr. Rooz practices based on digital orthodontics where all treatment options are digitally planned in advance. We provide custom clear aligners (PORTH aligners) fabricated in our clinic using the most advanced 3D printing technology.
Clear aligners (Invisalign) Vs Personalized Braces for Teens
Teenage years are great for orthodontic treatment. Clear aligner (Invisalign teen) treatment is one of the options to straighten teen's teeth. Even that aligner treatment is a very efficient choice for adolescents, not all parents and teens are interested in aligners.
There are a lot of myths about clear aligners when it comes to Invisalign teen. First, the level of discomfort with aligner are similar to braces. It is just different. You cannot eat everything when you are wearing aligners since your teeth are sensitive. Not all teens are great in wearing their aligners and their treatment takes longer.
Personalized braces are a fantastic option of kids who are not interested in Invisalign (clear aligners). These braces deliver the treatment in less time with higher precision. They are very effective in addressing orthodontic needs like excess overbite or underbite. Maintaining good oral hygiene is similar to clear aligners for these braces.
There are many options to create beautiful smiles.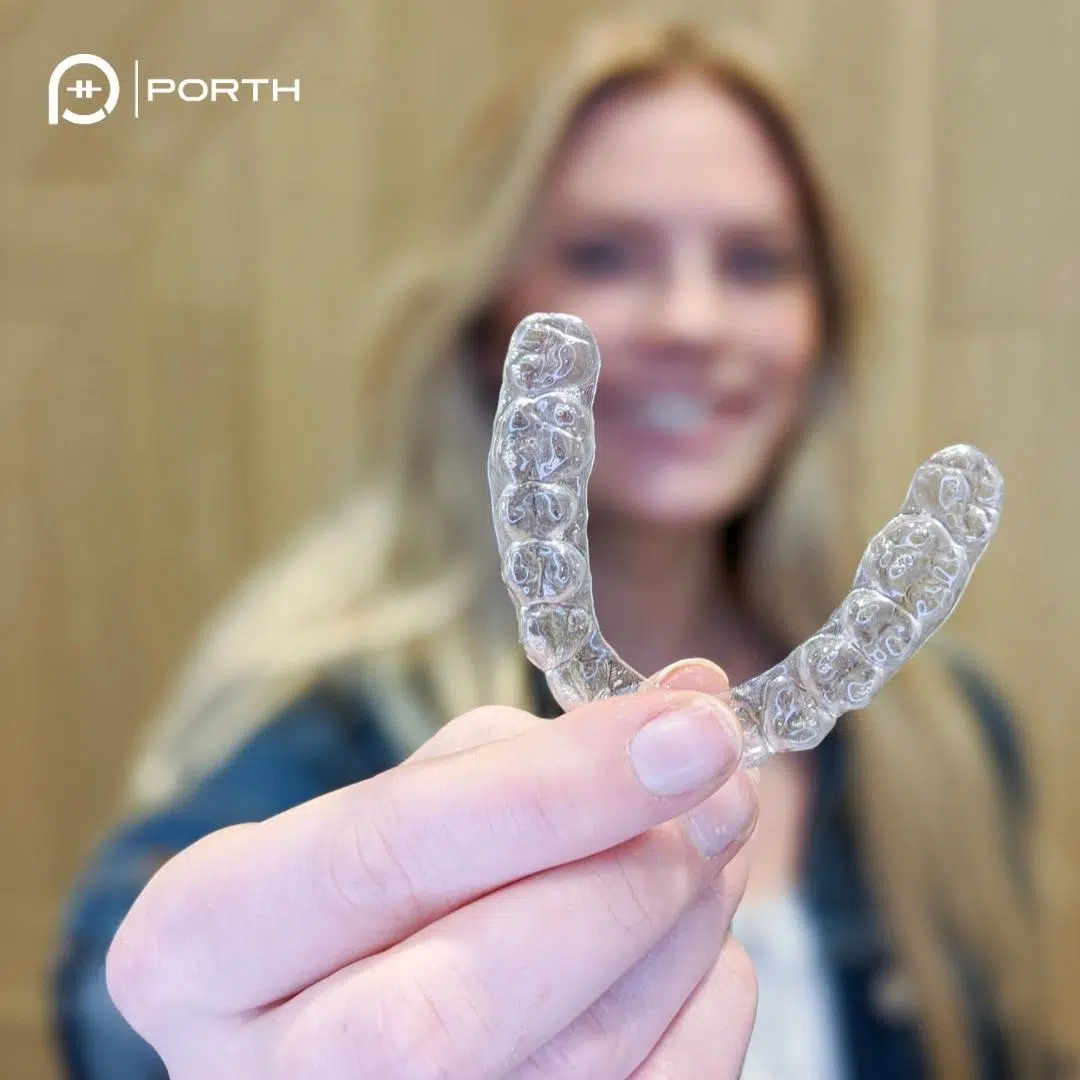 Teen New Patients Experience
If your teen is looking to get braces, schedule a consultation to learn about treatment options, treatment time, and your customized treatment plan.
Free consultation at PORTH includes the office visit, new smile simulation when you start the treatment, and building the best financial plan for the orthodontic treatment. We explain everything to you including the potential use of elastics and the options for retainers after the orthodontic treatment.
Book your consultation today through our live scheduling system. We serve teens in Sammamish, Issaquah, Bellevue, Redmond, Kirkland and Snoqualmie.